The Eye Mask
This is no regular SLEEP MASK. It uses the same Deep Touch Pressure as the Neptune Blanket, our Weighted Eye Mask prepares you for deep uninterrupted sleep by blocking 100% of light applying gentle even pressure, providing cooling and offering zero eye pressure when using the provided eye cups. 
Our SLEEP MASK is also great for those who suffer from migraines. The pressure can help massage those point which need it most.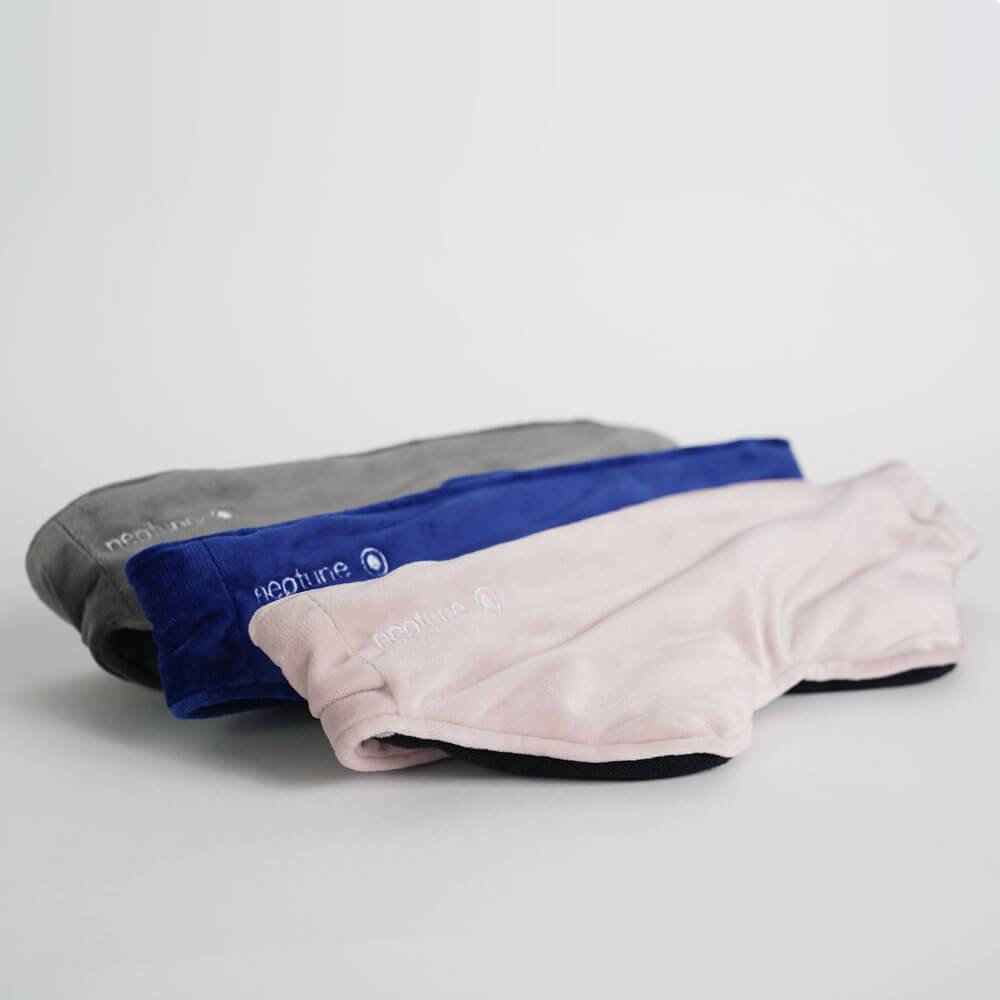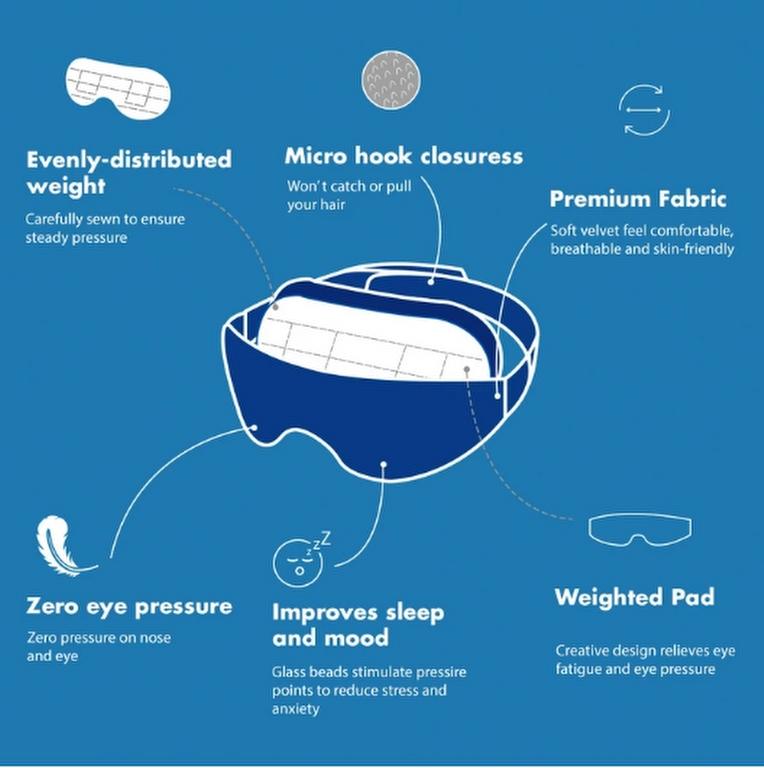 The set is packed with features/accessories:
Sleep mask cover (can be used alone as a regular eye mask)
Weighted insert** (Perfect for migraine sufferers)
Cooling gel insert** (insert to provide cooling)
Eye cups (for zero eye pressure, 100% blockout)

**Do not use weighted insert and cooling gel insert at the same time. 
This is the perfect addition to your range of Neptune Sleep aids:
Weight: 300g (optimised for long term use)
Short stitched so you can manipulate the weight where you need it most 
Weighted with certified non-toxic, micro-glass beads
One size fits all with the comfortable double-width adjustment band
Micro-hook velcro so it doesn't catch your hair. 
Questions? Call us today
(02) 8710 5031