Landing Page
Did you know?
• 1/3 of us Aussies have trouble falling asleep during the week.
• Nearly half of us will experience prolonged stress, anxiety, depression or some other mental health condition in their lifetime.
• It's time we all have a non medicated tool to help us cope.
How it works.
Stressed? Can't Sleep?
Designed to be approximately 10% of your body weight.
The non-toxic, environmentally friendly glass beads provide the weight which is evenly distributed within the 7 layers of the Neptune blanket® II. When under the blanket, it gives us that great feeling of being hugged or cuddled. DTPS (Deep Touch Pressure Stimulation) is even pressure applied to your body which can help produce the "HAPPINESS" chemicals which regulate our mood and overall sense of calm- helping us settle down from stressful situations, relax faster and sleep deeper.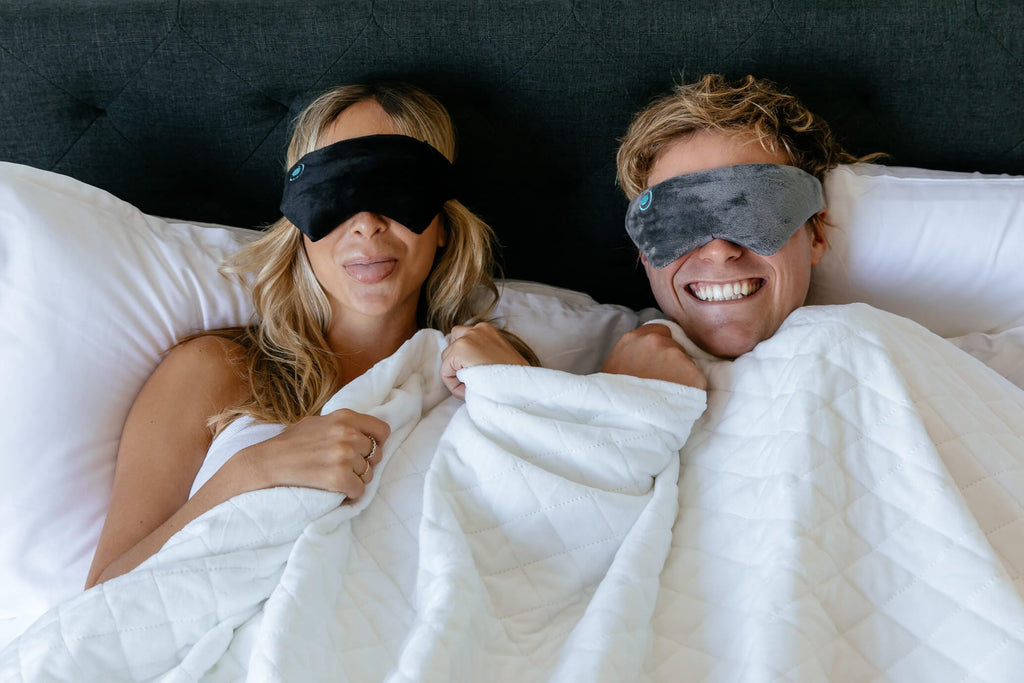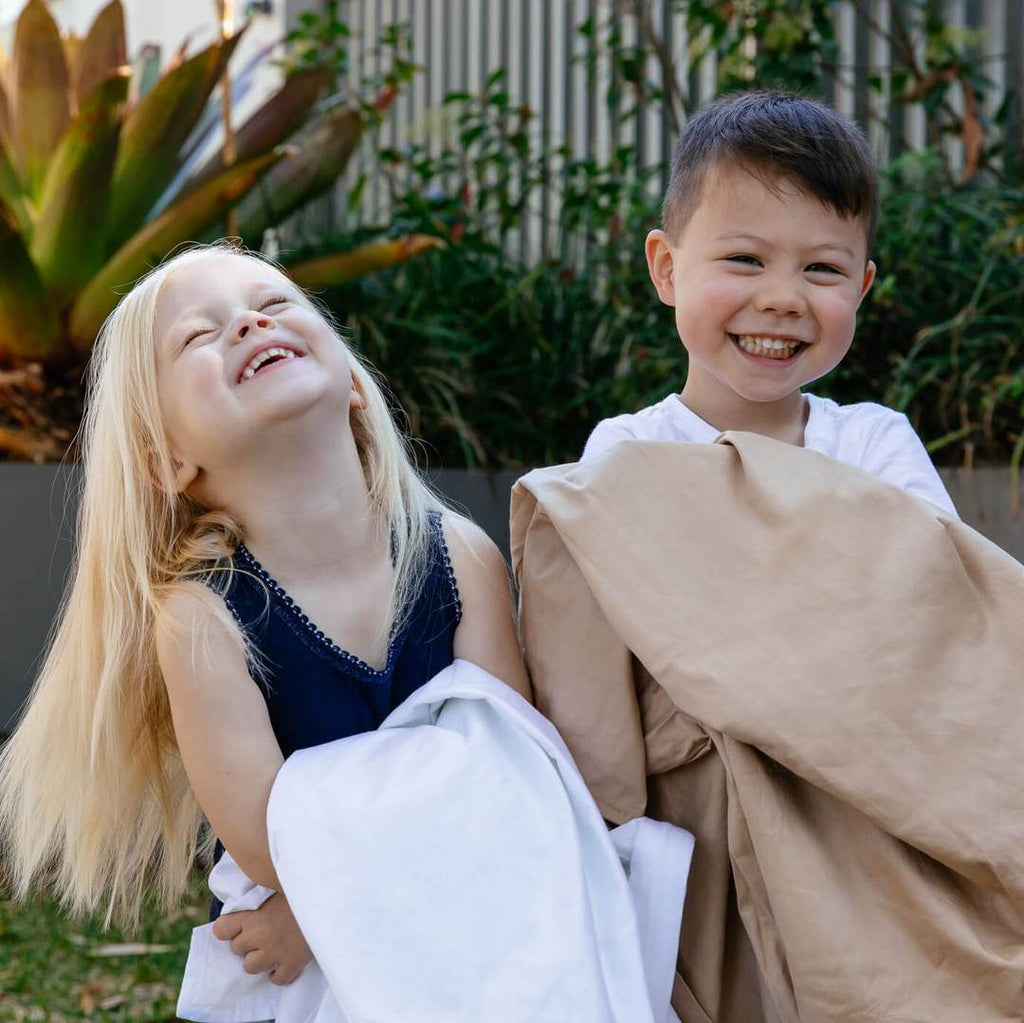 Weighted blankets have been used for years in the medical community. Let them help you and your loved ones too.
Stress, and lack of sleep occur all-year-round so we have designed this blanket to be cool & breathable in the summer and warm & cosy in the winter.
Neptune Blanket® II – weighted for complete sensory calmness.
Same day dispatch
Free AUS shipping
30 day guarantee
Peaceful nights
1 year warranty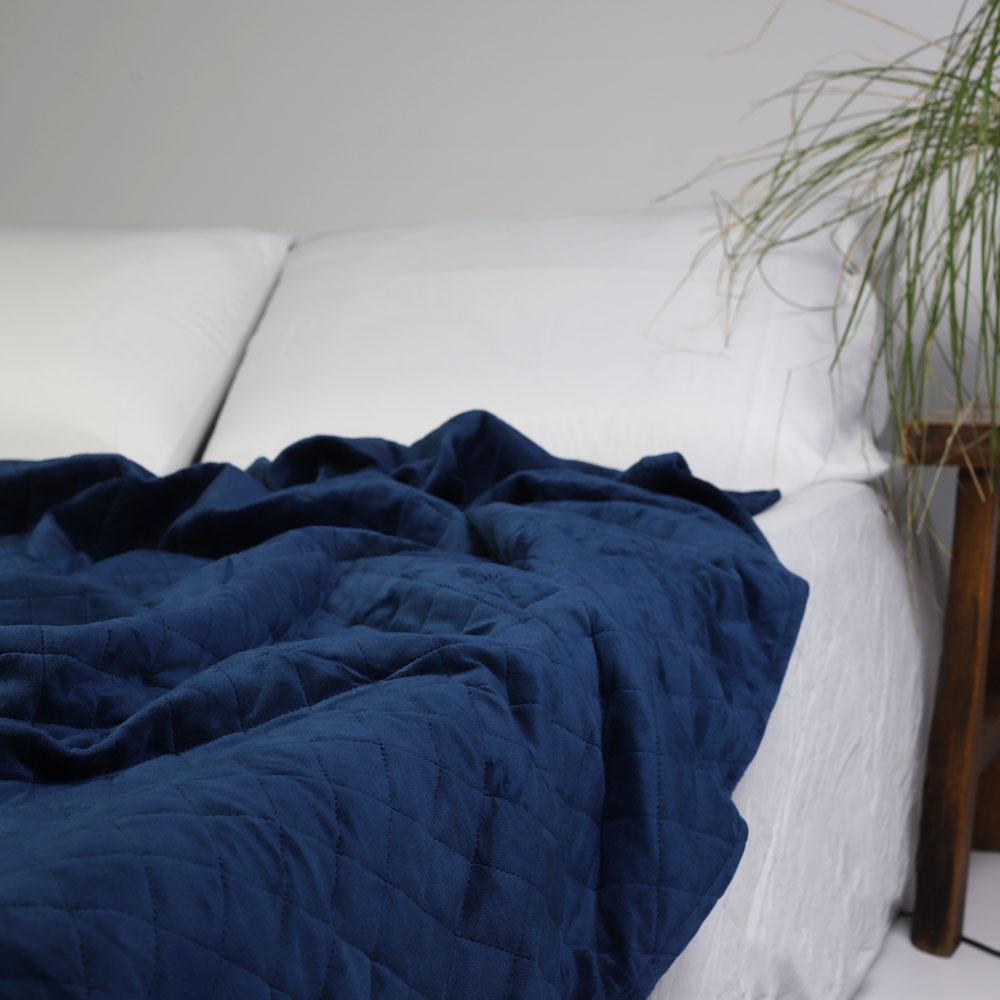 When everyday life gets a little too much.
The Premium Neptune Blanket® II is our latest weighted blanket for kids and adults. 7 layer construction with industries smallest pocket squares for even weight distribution, ULTRASONIC stitching on the minky cover which means a better tactile feel, no fraying, no bunching and a cleaner, more calming pattern.
Australian Register of Therapeutic Goods #30506
Inner Pockets

(1)


smaller compartments for evenly distributed consistent comfort
Ties

(2)


to ensure the weighted blanket stays in place
100% Cotton Breathable Fabric

(3)



Superior Glass Beads

(4)


hypoallergenic, odourless, non-toxic and quiet!
New Sewing Technology

(5)


long lasting and will never leak!
Inner Blanket
Our inner blankets are made with breathable cotton filled with a superior glass bead which keeps the blankets thin, quiet, safe and fully washable. Unlike inferior polly-pellets which are detrimental to our environment, glass beads basically become sand once no longer in use.

With the smallest pocket squares the industry has to offer, the weight has extremely even distribution.
Outer Cover
Our outer cover is created with the softest of ultra-plush minky. Minky is one of the comfiest materials on the market and is extremely durable so you know your blanket will last the test of time. Our Diamond ultrasonic sewn design brings luxury and style to another level.
Contents
1 x Inner weighted blanket
1 x Outer ultrasonic minky cover
1 x Blue-light glasses

Warning
Ensure that the user is able to remove the blanket off their body by themselves.
Choosing Your Blanket
2.2kg
10 - 20kg
3.3kg
20 - 35kg
5kg
35 - 60kg
7kg
60 - 80kg
9kg
80 - 100kg
11kg
110kg+
Please also be aware that 11Kgs is VERY heavy in blanket form so ensure you are able to handle this weight before choosing the 11Kg Neptune Blanket.
Questions? Call us today
(02) 8502 8295
FAQs
What are the dimensions of the Neptune Blanket?
The Adult Neptune Blanket is 152cm x 203cms. It comes in 4 weight sizes, 5Kg, 7Kg, 9Kg and 11Kg. The Child Neptune Blanket comes in 2 x sizes and 2 x weights. 2.2Kg (76cm x 102cm) and 3.3Kg (105cm x142cm). The 5Kg Adult blanket can also be used for older children.
What weight blanket should I get?
We at Neptune Blanket recommend around 10% of your body weight. We have a range of adult weights available to suit all shapes and sizes and also have children blankets available. Please note, purchasing a heavier blanket will not necessarily show better results, we recommend you stick with 10% of your body weight.
What are the blankets made out of?
Our blankets are made with top quality materials. The micro beads are glass which make them sustainable. The inner blanket is made out of cotton and the outer cover is a soft minky material. Our summer covers are 600 thread count cotton for a lighter feel.
Are the Neptune Blankets washable?
Yes, our blankets are machine washable. Simply remove the inner blanket from the outer cover and wash separately on a gentle cycle. To dry the blanket, we recommend air dry or tumble dry on an air only setting. Although our blankets are safe to tumble dry, we advise not to do that too frequently because it could cause the integrity of the fabrics to deteriorate.
Cover Colour Options
3 new minky blanket cover colours!! Neptune Blanket covers are available to purchase in Camel Beige, Dusty Pink and Sapphire Blue. The default colour is slate grey.
Will the blanket be too hot?
When using the cover, the blankets give a medium amount of warmth. The inner blanket is made of cotton and the outer cover is a soft minky material. Remember, these blankets are designed for weight so they are able to be used all year round. We have now also added Summer cotton covers to our range. Our summer covers are 600 thread count cotton for a lighter feel.
Why is my blanket pooling to the middle?
If your blanket is pooling during use, we recommend you tie the loops inside the cover to the blanket which will keep the weight evenly distributed.
Can I claim my Neptune Blanket through my NDIS Plan?
Yes, The Neptune Blanket is on the Australian Register of Therapeutic Goods, ARTG 305060. We are also in the process of becoming NDIS (National Disability Insurance Scheme) approved. If you require an Invoice for insurance claim purposes, please email info@neptuneblanket.com.au